welcome!
helo n thank u for coming
(o´▽`o)ノ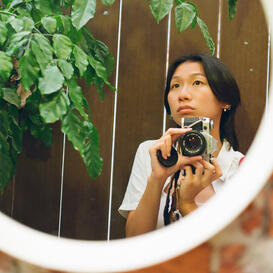 about
emily yang/楊佳諭 is a writer, artist, & literary translator currently based in san diego, CA, which is on unceded kumeyaay land. born in the year of the tiger, she was raised in taipei, taiwan &, for better & for worse, holds american citizenship. they are always missing papaya milk & their bidet, & they tweet unprofessionally @taromilkpng.
currently,
they are pursuing their mfa in writing @ ucsd, where they're at work on a novel & a short story collection that orbits around (mis)translation, ghosts, alternative intimacies, queer futurities, & taiwanese/hk new wave film. she is also just living her life, so most of the time she's not writing (ur not alone!).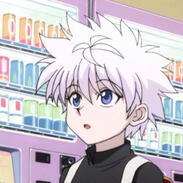 fiction
"Week of the Cat," Black Warrior Review, The Short Boyfriend online issue (2022)"PREDICTIVE TECHNOLOGIES," Foglifter (2022, Best New Poets nominee)"in the mood for love," Passages North (2022, Pushcart Prize nominee)"西瓜甜不甜?(is the watermelon sweet?)", Puerto Del Sol (2020, Prose Contest Winner)"don't say we'll lose touch," The Adroit Journal (2020, Best of the Net nominee)"Nirvana," Waxwing (2018)poetry
"藍白拖," The Margins (2019)hybrid
"seven autotranslations belonging to no particular order," KALEIDOSCOPED (2022)
Finalist, 2022 Waasnode Short Fiction Prize @ Passages North w/ "girl (/goōl/)"Winner, 2020 Prose Contest @ Puerto Del Sol w/ "西瓜甜不甜?(is the watermelon sweet?)"
Judge: Vi Khi NaoWinner, 2020 Academy of American Poets Prize w/ "緣分" @ Brown UniversityWinner, 2020 Frances Mason Harris '26 Prize w/ bygones be: @ Brown University